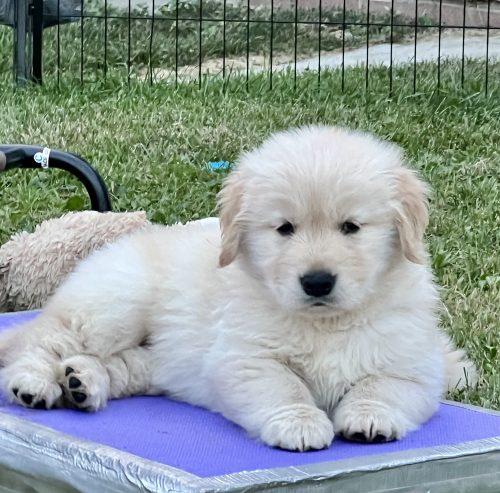 WE HAVE 1 FEMALE PUPPY AT THIS TIME.
pictured above 
Continuing to go over questionnaires and emails concerning 2023 litters.  I have not forgotten you. If you have contacted me, I will do my best to get back with you.   I am working on wait list slowly but surely. With puppies, paitence is a virtue.  Will post more information as I know more.  Thank you for your interest in Hoosier Heartland Goldens!
Heartlands Time After Time  "Addie"
and
GCH Harborview CH Hytree Going Viral At Harborview "Cyber"
Puppies are $2800.00 and are sold solely on Limited Registration. 
FYI…as we were reminded in past breedings, this is all nature and in God's hands.  I cannot guarantee a successful breeding each time.  If we are unable to place a puppy in your home for this reason, we will gladly provide you with contact information for other reputable breeders that may have puppies available.